THE SMART SOLUTION

FOR ACCESS CONTROL
Innovative access control solutions
From Single Door Protection to Multi-site Networked Access
We provide clients across South Wales, the South West, local surrounding areas and throughout the UK, with high quality, long lasting access control systems that are designed to meet your individual requirements.
With over 40 years of experience within the industry, you can rest assured that you will be provided high quality access and entry solutions you can trust. We provide the latest technology systems to provide electronic access for both domestic and commercial properties.
​
We can offer amazing features, robust quality and superior support
Put a stop to unauthorised access
A Wealth of Innovative Access Solutions
At Protectorcomms Ltd, we offer an unrivalled range of security devices and end solutions to help put a stop to unauthorised access, deter opportunists and help you manage staff more efficiently.
​
Standalone Access: With a standalone system, there is no need for a PC network, and you don't have to secure every single door in your property, only the ones you want.
​
Networked Access: Unlike standalone access control, a PC based system will give you full control over every door on the system.
​
Wireless Access: The main advantage of using a wireless system is that any number of doors can be secured at a much lower cost than a hard-wired system.
​
Biometrics: Biometric access control works by reading the individual characteristics of a person's voice, face, fingerprints and iris patterns in order to identify the person and verify their entry.
​
Intercom Systems: If you want a little extra security in your property or business, then an intercom system is perfect.
WORKING WITH LEADING MANUFACTURERS
Choose from innovative systems by
world-leaders Paxton and Salto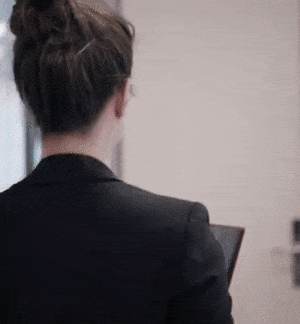 Paxton access offers a secure, convenient way of controlling who has access to your property. We can offer entry-level standalone access to meet the needs of smaller businesses.
Salto offers a refined access control platform, combining electronic locks, excellent software as well as cutting-edge wireless systems to help you manage access to your property.
Get in touch to learn more about the systems themselves, how they work and reasons why a business would look to upgrade to an integrated access control system instead of keys.
We can help you to




secure your world
If you are in need of an affordable, yet reliable security system for your home or business, or are simply worried about crime in your area, we can help. We have a wide range of systems that can be individually tailored to your requirements.
Unsure what you may need

to

protect your property?
If you have any queries on which system you need to protect your property, speak to our friendly team and we'll walk you through your options.
LOOKING FOR ACCESS CONTROL THAT IS TAILORED TO SUIT THE NEEDS OF YOUR BUSINESS?
At Protectorcomms Ltd we are based in Caerphilly, South Wales but have a wide range of resources available to help supply, install and maintain access control systems nationwide. Get in touch to find out more.